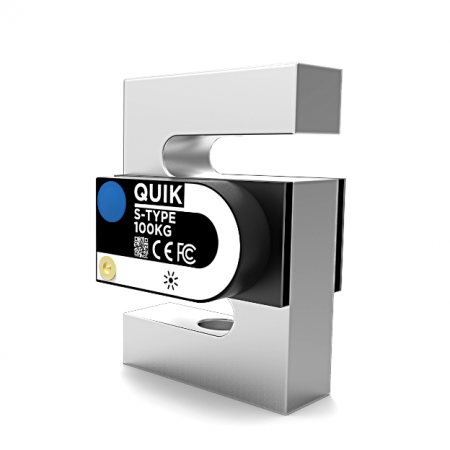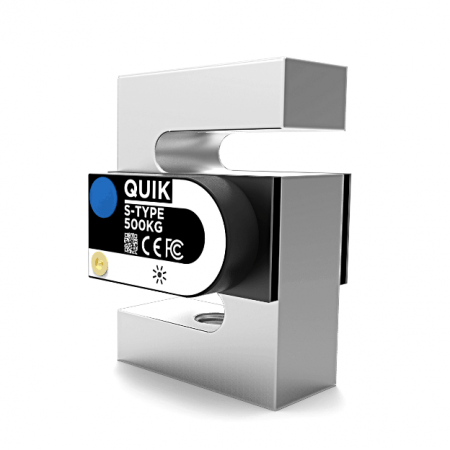 The QST-R2 Load Cell is an improved version of the original Quik S-Type Load Cell. Designed with a smaller form factor and an integrated battery, the QST-R2 couples our versatile wireless technology and precision amplifiers to provide a complete solution to any weighing application. Each load cell is pre-calibrated to measure reliably and accurately in tension or compression.
Available in different capacities including: 100KG, 250KG, 500KG & 1 Tonne. For custom capacities contact our sales team.
Connect and Measure with the Quiksense™ App.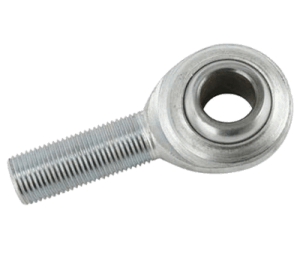 Components
Bluetooth Low Energy Transciever
High Precision Analog to Digital Converter
Temperature Sensor
Triple LED indicator
Battery
Battery Type: Single Cell
Battery Chemistry: Lithium Polymer
Lifetime: 10-15 days (low data rate sample)
Lifetime: 3-6 months (idle)
Environmental Limits
Operating Temperature: -10° to 40° C
Humidity: 80%RH
What's Included
Calibration Certificate
Magnetic USB Charging Cable
Materials
Loadcell: Alloy Steel
Sensor Module: Polycarbonate
Button: PET Mebrane
Dimensions
Size: 51.00 x 76.30 x 19.12 mm
Size: 2.10 x 3.00 x 0.75 inches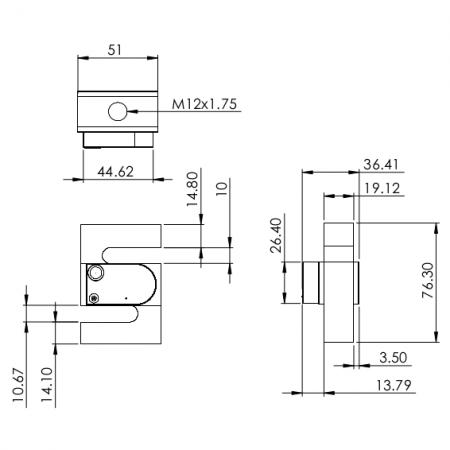 For 100KG – 250KG capacities only. Size varies for 500K & 1Tonne capacities. Check mechanical drawing for more information.